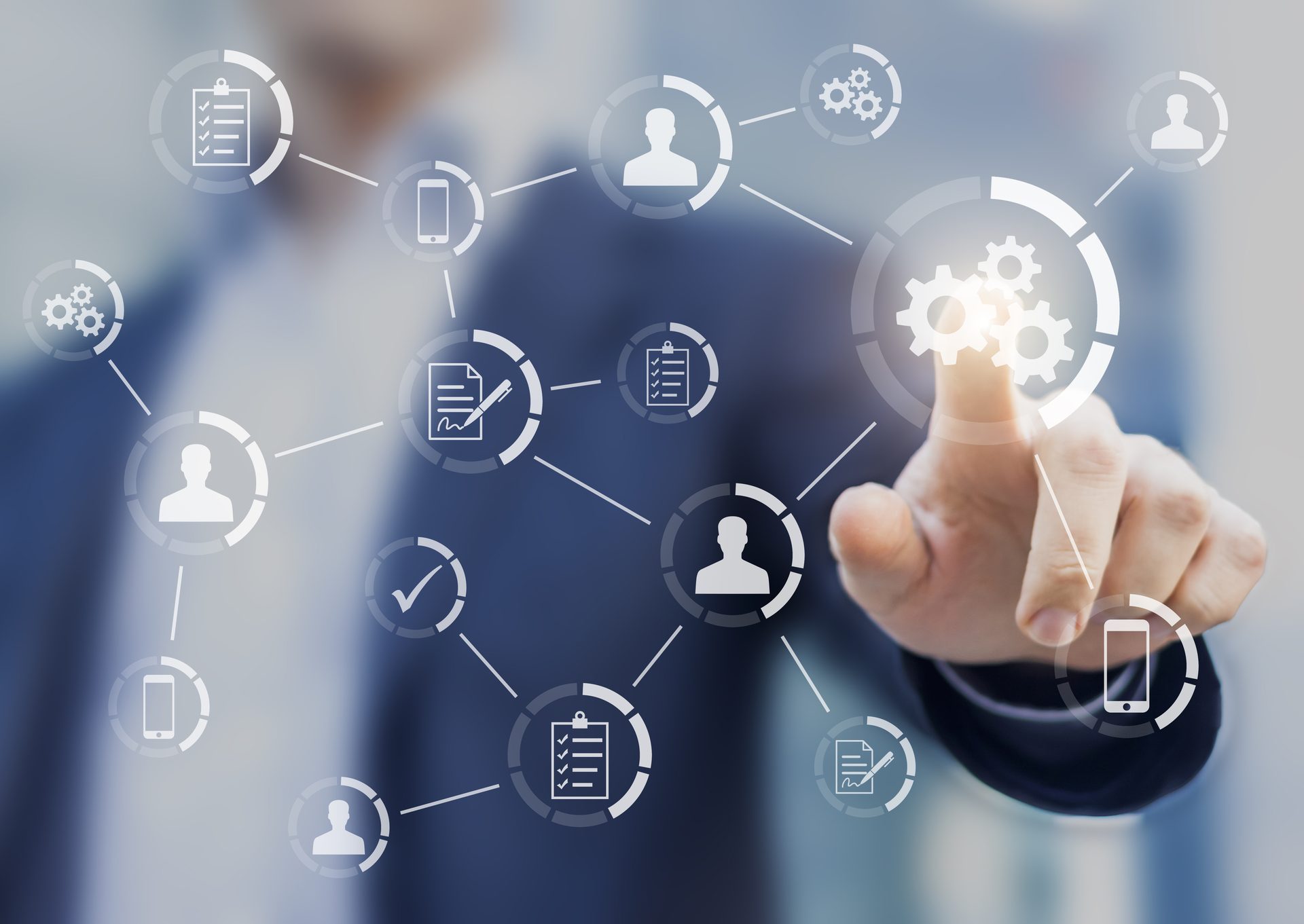 Business process scenarios
The great value of SAP Business ByDesign is in the business process scenarios integrated into the system.
39 end-to-end business processes resulting from the best practices of many successful companies from the EU and the US are available to system users and are an excellent solution for companies that need to build or redesign their business processes.
The scenarios and functionalities built into SAP Business ByDesign are the result of long-term analysis, research and experience gathered by SAP SE in collaboration with leading companies from various industries.
The combination of scenarios provides the user with broad coverage of his end-to-end business processes.
Considering that SAP Business ByDesign is a cloud solution with pre-defined business process scenarios, users are expected to accept embedded scenarios in the realization of their own business processes.
In this way, by introducing the SAP Business ByDesign solution, the user also gains business knowledge about the realization of individual business processes.
The following is a list of commonly used business scenarios built into SAP Business ByDesign:
Fixed Asset Management
Cash and Liquidity Management
Financial Closing
Actual Costing
Customer Contracts Management
Sales of standardized services, project services, products or products and third party services (Order to Cash)
Service delivery management - Standardized and Project Based Services
Project Management / Intercompany Project Time and Expenses
Field Services and Repair
Demand Management (Finished Products and Purchasing)
Production for stock or according to specific customer requirements (Make to Stock / Specific Products)
Quality Assurance
Strategic and operational procurement of materials and services and inventory management of materials of all types (raw materials, finished products, parts) (Strategic Sourcing / Procure to Pay)
Product Definition, Development and Engineering
Resource Management / Time and Labor Management
Expense Reimbursement