Services
Our professional team is characterized by excellent knowledge of business processes in various business segments and experience on numerous SAP projects.
We provide services of implementation, support, application development, audit of your SAP ERP / BI systems and education.
In addition to the standard model of cooperation with customers in the region, we also cooperate with companies from all over Europe as their near-shore service SAP consulting partner.
Specific industrial solutions
b4b solutions
News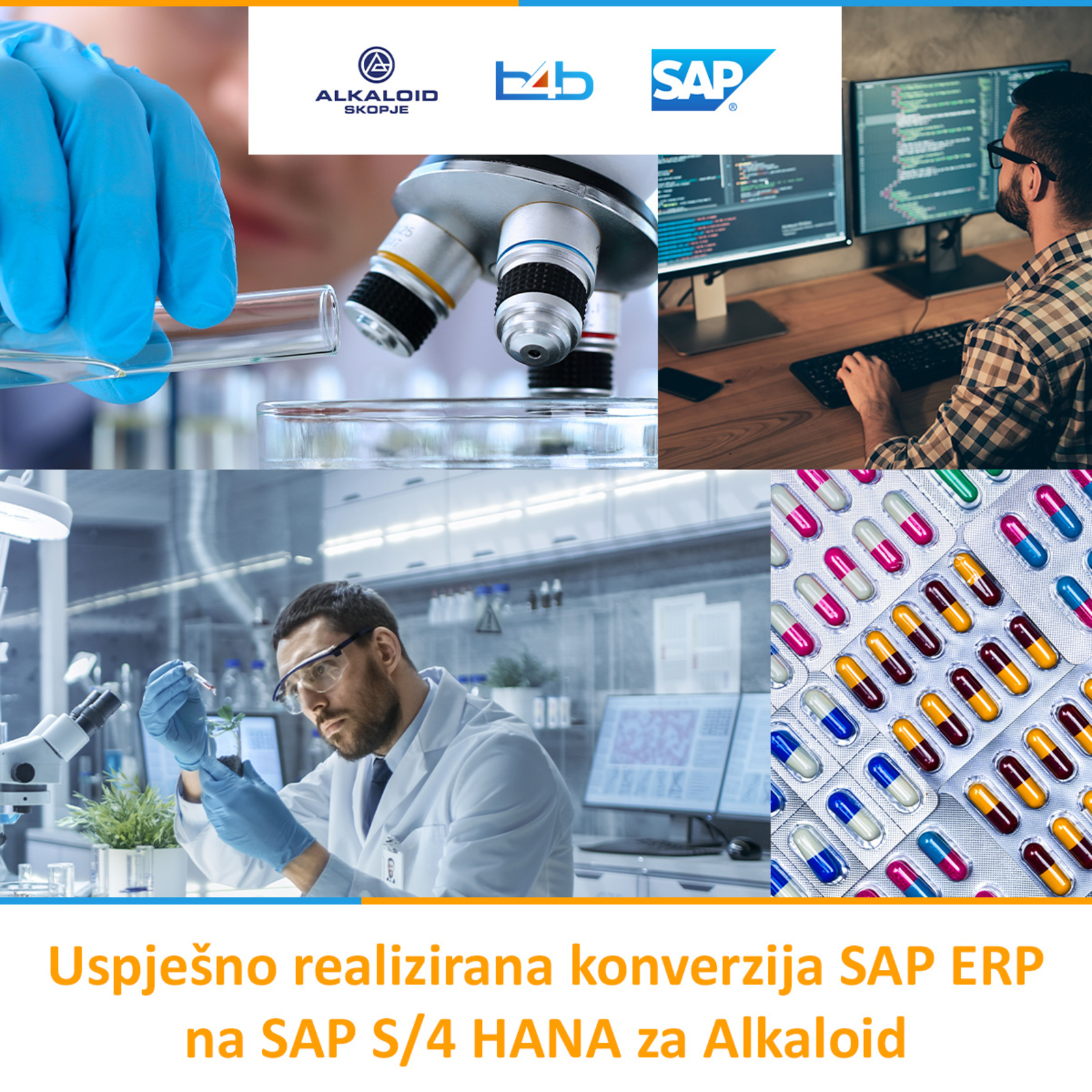 Success story: Conversion of SAP ERP system to SAP S/4HANA
02.12.2020
b4b has, for Alkaloid d.o.o. Skopje, in November 2020, completed the project of conversion of the existing SAP ERP 6.0 system to the SAP S/4HANA version.
The project realized the conversion of the existing SAP system into 6 Alkaloid companies from 4 countries. The entire SAP Alkaloid system was converted to S/4HANA, which includes the business areas of finance and controlling, procurement, sales and distribution, production planning and management, quality management and human resource management.